If you have any photo's, please send them into us at newground@millersmad.co.uk
All the following photos are panoramics, and special ones at that!!
Click on them and a new window will open with the photo in, where you can move it & zoom in etc with your mouse...
You didnt think we'd be doing that today did you?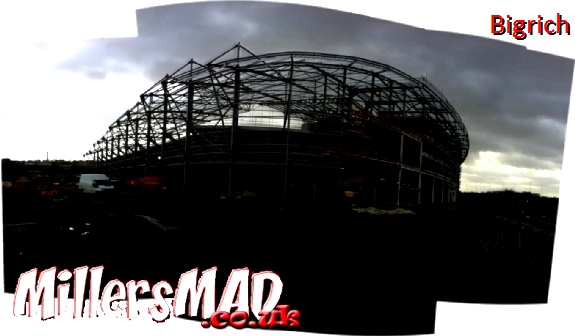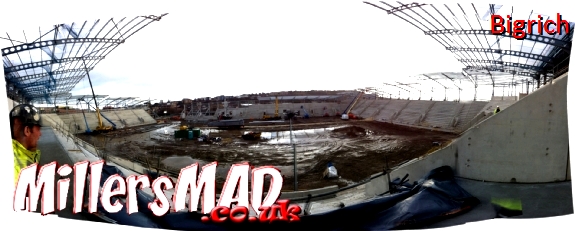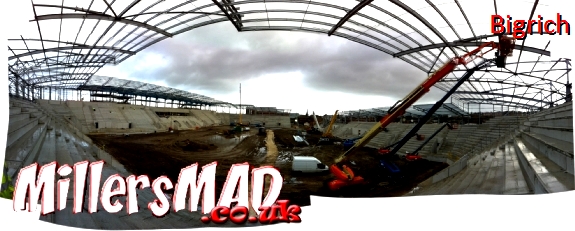 And finally, the centre spot... The stands are well on top of you when your stood there, the atmosphere for the players should hopefully be electric..