Fry who is director of football at underachiving Peterborough United says that promoting the Millers automatically would be wrong,
Speaking to the Peterborough Evening Telegraph, Fry said; "I know the EFL want to promote Coventry and Rotherham and then have play-offs, I can just about see why Coventry would be allowed to go up, but promoting Rotherham would be wrong."
"They are only two points ahead of two teams and three points ahead of four other teams. Ourselves and Oxford have a better goal difference. Rotherham might go on and finish second if we played the season out but, equally, they might finish eighth."
Depending on the way an end to the season is decided, Posh could be out of the play off's. they would need weighted points per game formula to be adopted, a straight ppg formula would see them drop out of the play-offs.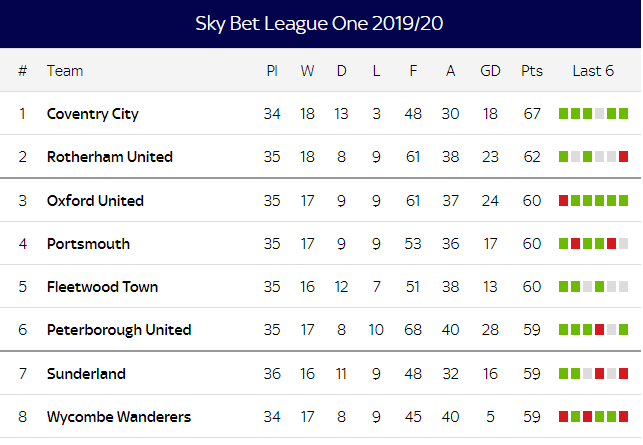 Fry says third-tier clubs won't be ask to vote again on an outcome to the season until after an EFL board meeting on Wednesday.
"The League One season will not be declared null and void," Fry said. "Promotions will be granted. There will be play-offs, but as yet the League One clubs can't agree on the way forward. The EFL board are meeting on Wednesday. They will then present the possible scenarios to the clubs and we will then vote on them later in the week, probably on Friday."
"My fear is the EFL deciding League One should follow what League Two have done, but that would be wrong as Rick Parry has said the Championship, League One and League Two clubs can make their own decisions. Different play-off proposals have been made as well. Our chairman has suggested eight teams could be involved, but we will just have to wait and see what happens.
"Obviously a weighted points per game suits us if we can't play on. It's also a lot fairer than a straight points-per-game formula." Fry added